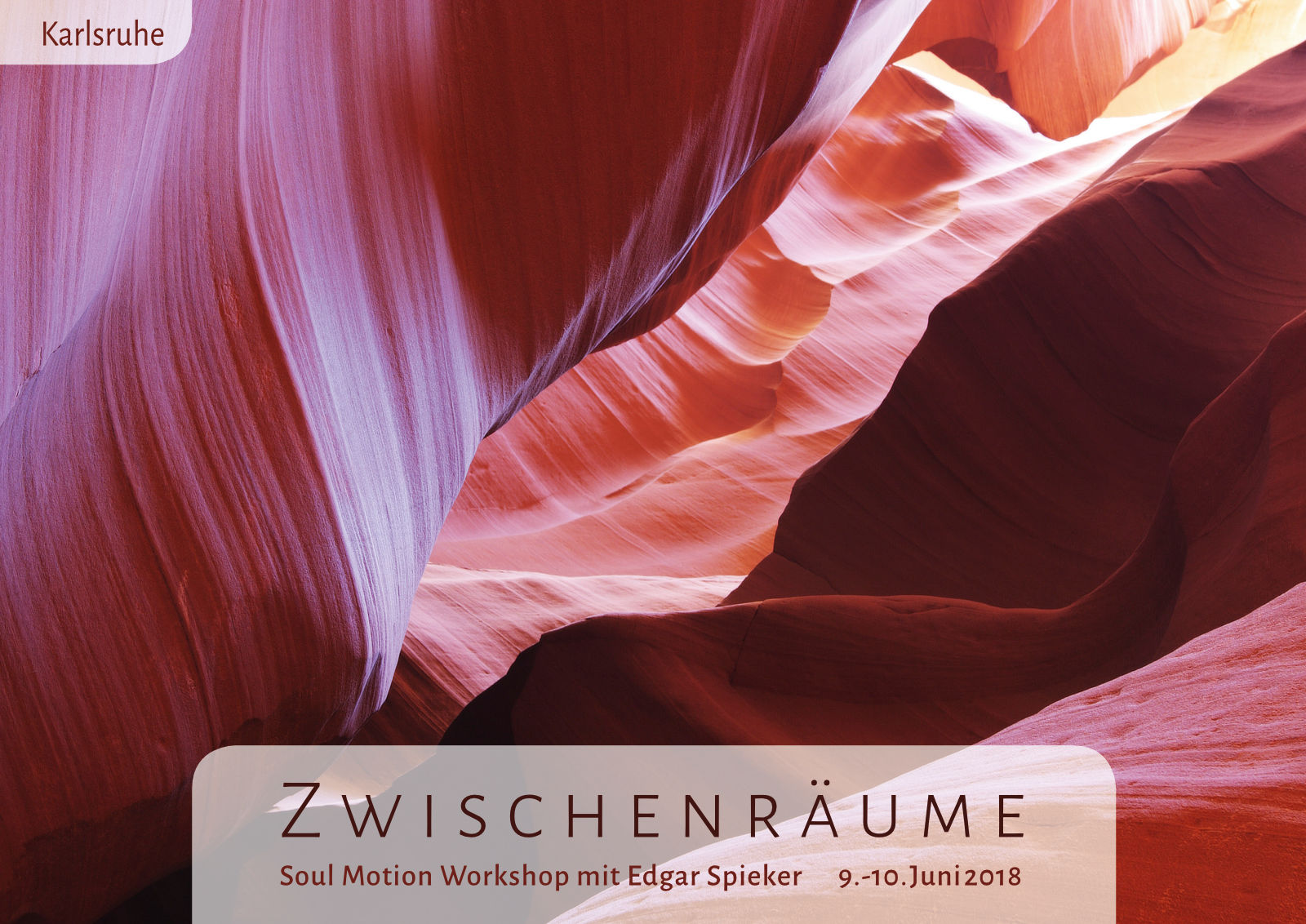 Zwischenräume
9.-10. June 2018 Sat 11-17 h, Sun 10-16 h
Freie Waldorfschule Karlsruhe, Neisser Str. 2, 76139 Karlsruhe
Soul Motion Workshop with Edgar Spieker
Mind the Gap!

When something ends a phase of transition begins. It's an in between space that separates what isn't anymore from what has not yet begun. This seemingly empty gap is actually very full. When we take the risk and have patience to give ourselves into this space, we get into contact with a plentitude of aliveness and creativity from within.

Our reality in the everyday is unfortunately often very different. We are looking for fast solutions and clear answers. We strive towards reaching goals and want to have things in order. Living this way we lose a good rapport with intuition and the mystic depth of our being.

This weekend we practice minding the gap. Eagerly and patiently we wait for the next movement impulse and allow us to be taken by it. We dance to the silence within the music and with the space between the dancers. We discover the unobvious, the mystic, in the dance space as well as in the everyday.
Fee: 170 € / 150 € reduced rate.
---
Workshop Registration
In order to register for this workshop please contact:

Petra Matzke
Tel. 0177-6520596
Email: soulful-sunday@posteo.de
---
Terms & Conditions:
Since space in the workshop is limited, all registrations are binding. Cancellation is only possible until 7 days before the workshop starts. Later than that you can only cancel your registration if you present somebody who takes your space. In case of illness or accident of the workshop leader he has the right to cancel the workshop and contract. In that case any workshop fees already paid will be reimbursed to the participant. Any additional costs of the participant, like travel or accommodation costs, will not be reimbursed by the leader or organizer. As a basic principle all participants take part at this workshop at their own risk.