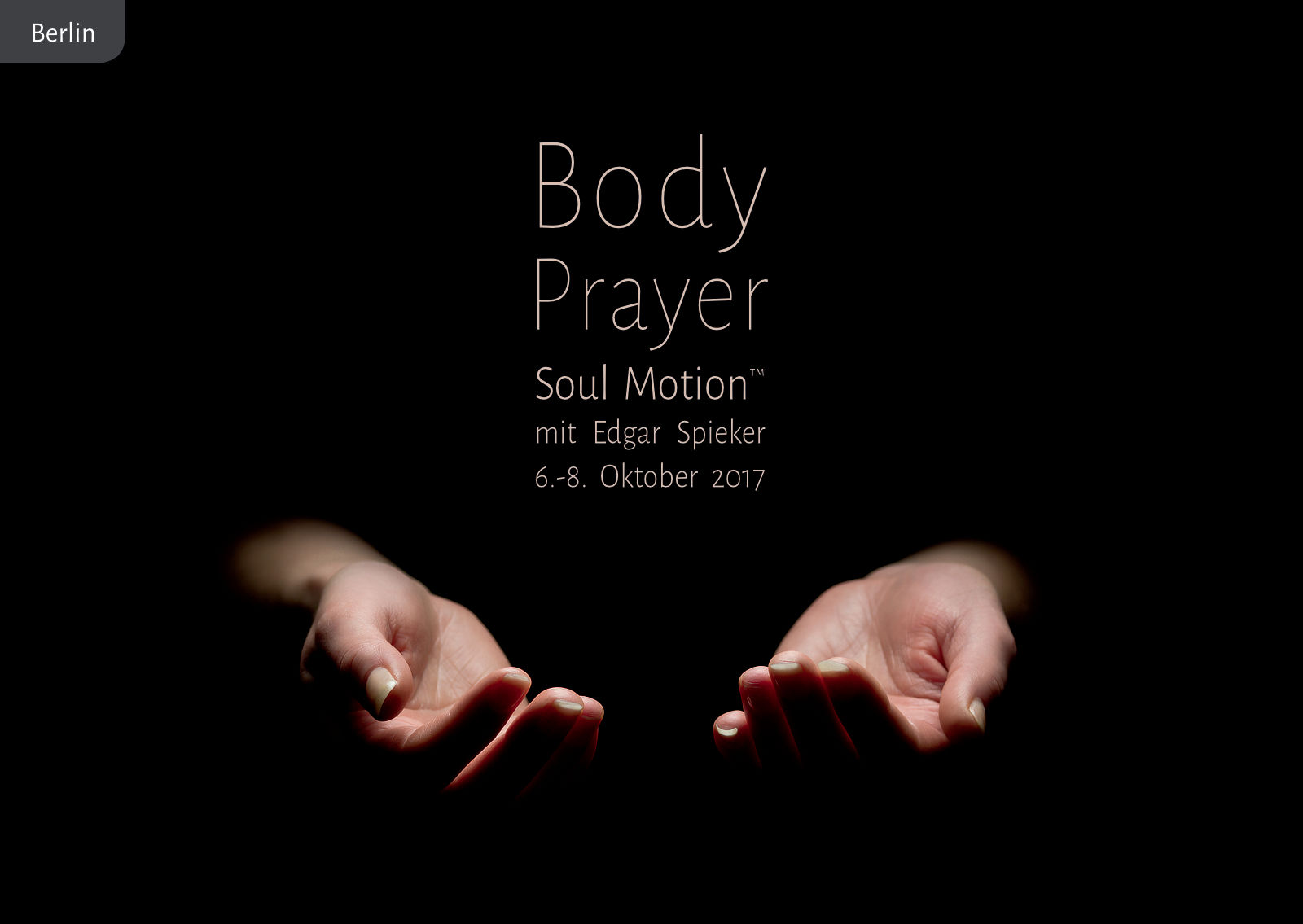 Body Prayer
6.-8. October 2017 Fr. 19-21.30 Uhr, Sa. 11-17 Uhr, Su. 10-16 Uhr
PHYNIXtanzt, Hasenheide 54 - "Höfe am Südstern" 2./3. Hof, 3.Etage, 10967 Berlin
Soul Motion Workshop with Edgar Spieker
Soul Motion suggests a body based approach of connecting with the "One" that has many names: "life force", "creative source", "god", "home"... This is independent from any believe system and an open invitation to find out for yourself what your truth is. We are not looking for an intellectual concept, but a real physical experience in our body, in motion or in stillness.

In this workshop we will practice listening. We pay close attention to our movement impulses and, when the time is right, allow them to unfold into our dance of tenderness and wildness. Our steps, gestures and shapes become our personal prayer in motion.
Fee: 180 € / 150 € reduced rate or when registering before 01.09.2017.
---
Workshop Registration
In order to register for this workshop please contact:

Janos Grimm
Email: janosgrimm@yahoo.de
Tel. : 0176 / 20519209
---
Terms & Conditions:
Since space in the workshop is limited, all registrations are binding. Cancellation is only possible until 7 days before the workshop starts. Later than that you can only cancel your registration if you present somebody who takes your space. In case of illness or accident of the workshop leader he has the right to cancel the workshop and contract. In that case any workshop fees already paid will be reimbursed to the participant. Any additional costs of the participant, like travel or accommodation costs, will not be reimbursed by the leader or organizer. As a basic principle all participants take part at this workshop at their own risk.