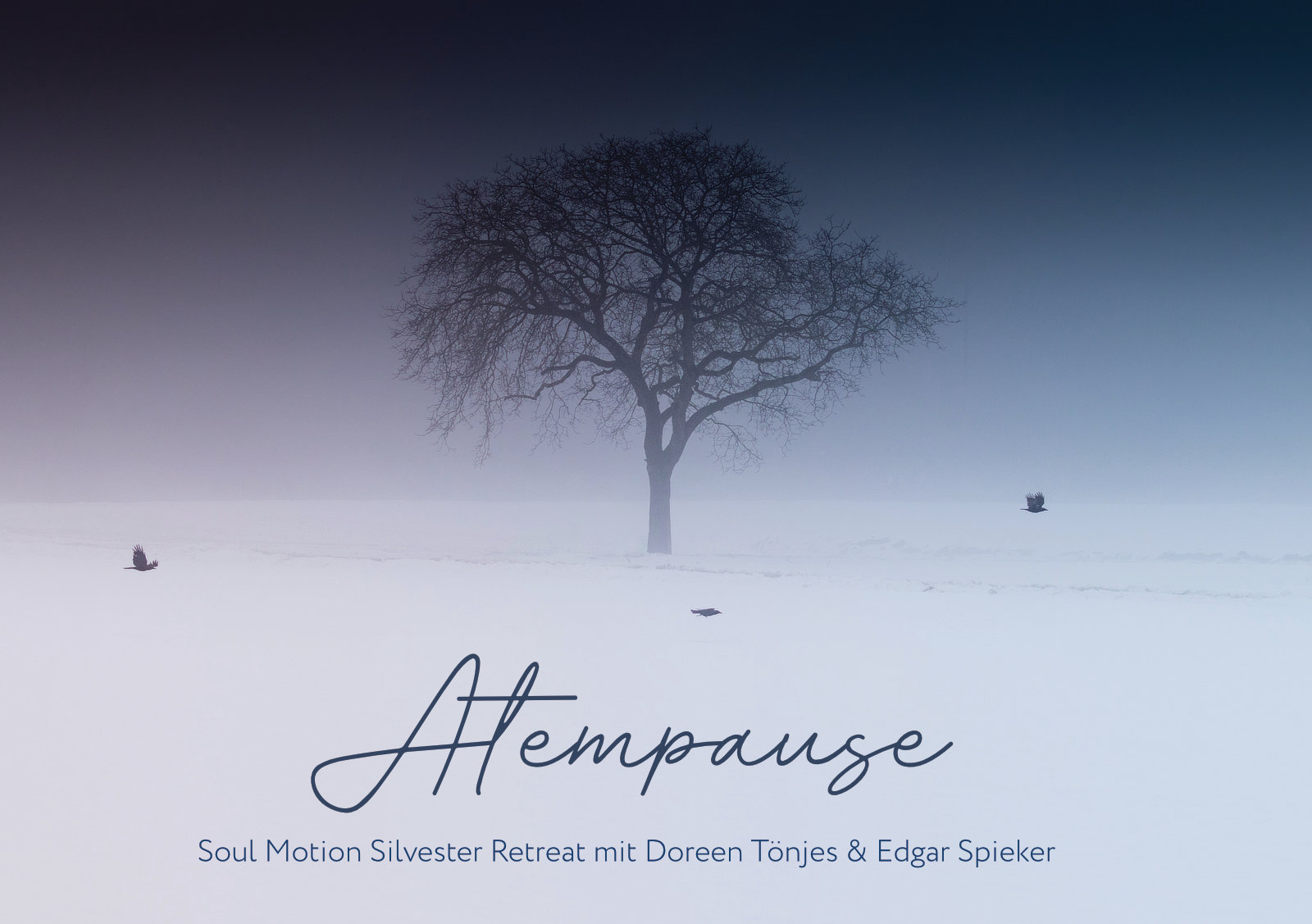 Breathing space
28. December 2022 - 1. January 2023 Wed 18 Uhr - Sun 14 Uhr
Hof Oberlethe, Wardenburgerstraße 24, 26203 Wardenburg,
Soul Motion Workshop with Edgar Spieker & Doreen Tönjes
As the year draws to a close and the hustle and bustle of the holiday season is over, it almost seems as if the world stops to catch its breath. The echo of the events of the past year fades away. There is space for stillness. A stillness that holds everything that is to come. Like the stillness of the seeds that slumber deep in the earth and yet already have a premonition of the power that dwells in them.

In this workshop we allow ourselves a conscious break. We listen to the moment, to what wants to unfold in us and out of us. Through dance and through moments of silence, alone and together, we let life breathe through us.

Everyone is welcome, no prior knowledge is required.
Costs:

Standard Fee: 490 €
Reduced Fee: 450 €
Supporter Fee: 530 €

Plus costs for accomodation and food.
---
Register to the workshop
In order to register for this workshop please contact:

Doreen Tönjes
www.doreentoenjes.de