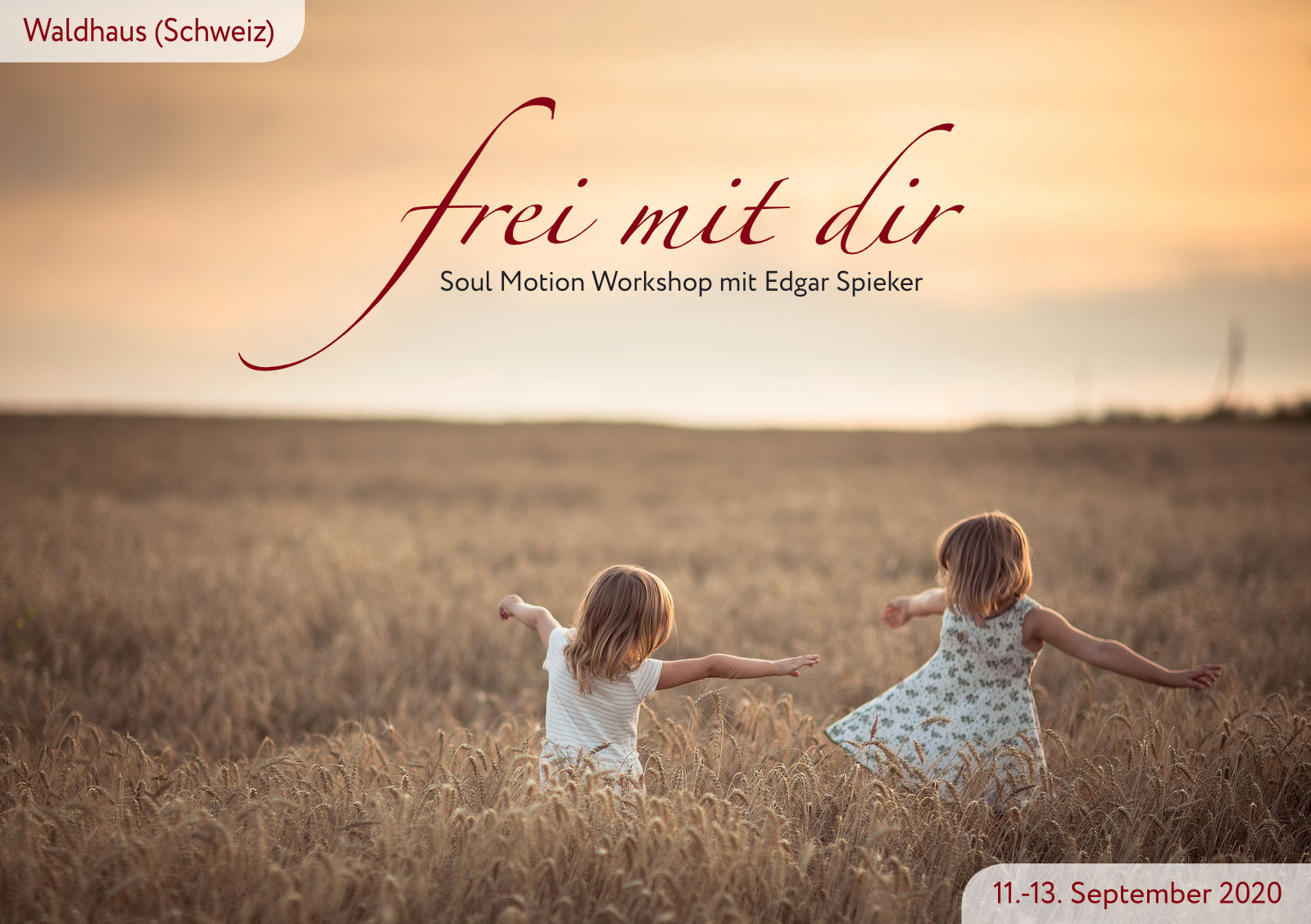 Frei mit Dir
11.-13. September 2020 Fr 19.00 - Su 14.00 Uhr
Waldhaus Zentrum, Waldhaus 36, 3432 Lützelflüh, Schweiz
Soul Motion Workshop with Edgar Spieker
We all share a longing for connection. We need others who listen, who appreciate us, who catch us when we fall and who support us in our personal growth.

We also share a longing for freedom, for autonomy, for our own space in which we can just be ourselves, live unbound and express freely.

Many of us experience these needs as contradictory. It almost seems that we need to take a decision for either being in contact with another or with ourselves. The reason for this assumption is often based on early personal experiences. But is this still true for today? Is there a way to deepen a relationship by giving each other more space? What would happen if we let go of expectations of another? What happens if we quit putting energy into our "looking good" and instead show up simple, authentic and honest.

Soul Motion offers a held space in which we can acknowledge our habits, choose to take risks and experience new ways of being in relationship with ourselves and others. We will play with closeness and distance, connection and breaking-free. The dance is the language with which we communicate, sometimes shy, sometimes boldly.

No prerequisites necessary. Everybody is welcome. Come as you are.
Fee: 320 SFR. Reduced Rate for participants with little income or those that are residents on Euro-countries: 240 € (272 SFR). Plus costs for accomodation and meals (starting at 230 SFR)
---
Workshop Registration