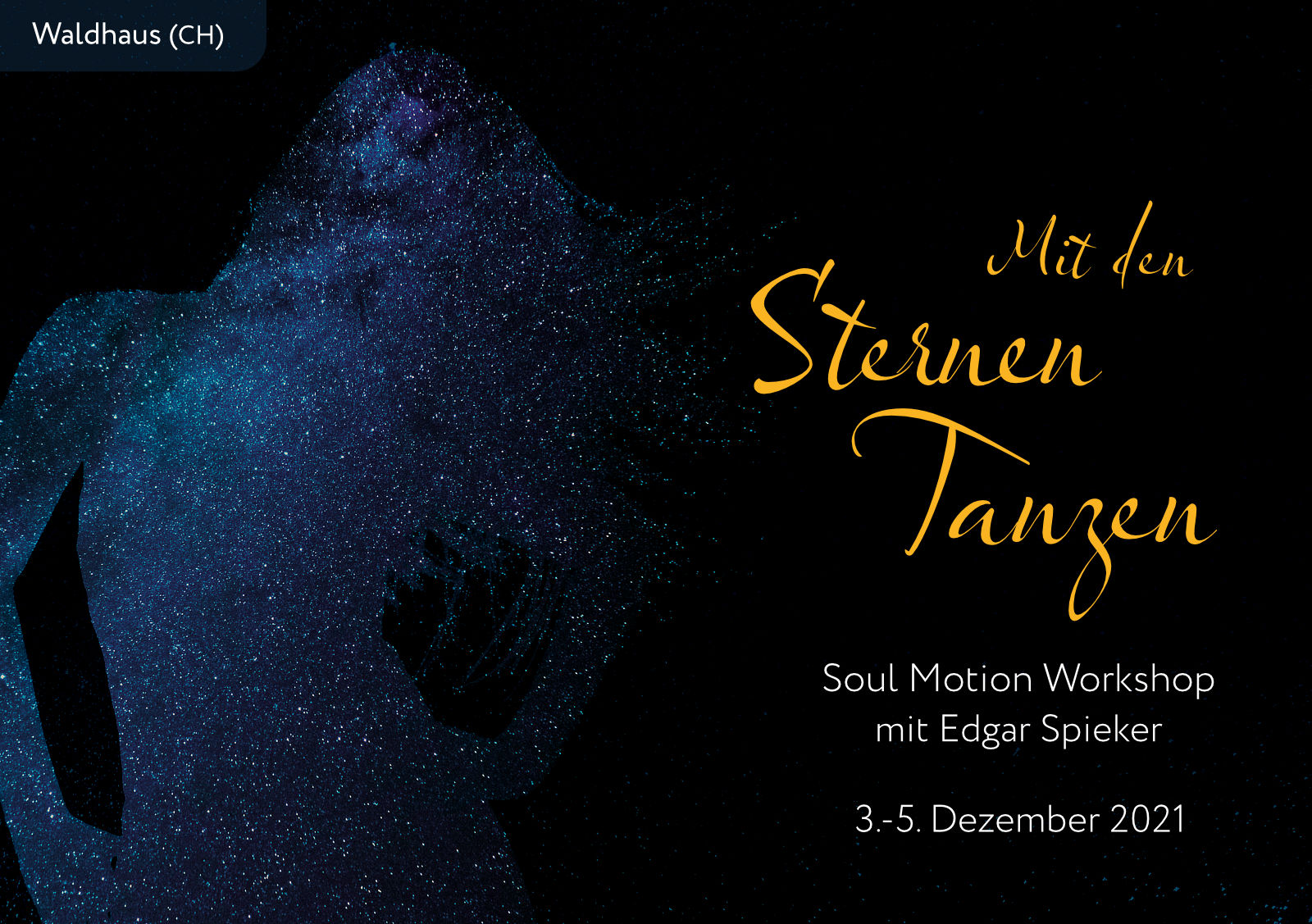 Mit den Sternen tanzen
3.-5. December 2021 Fr 19.00 - Su 14.00 Uhr
Waldhaus Zentrum, Waldhaus 36, 3432 Lützelflüh, Schweiz
Soul Motion Workshop with Edgar Spieker
Some things only seem to exist when we can clearly see them. Like the magnificent starry sky, which we look at with amazement when the clouds are gone and the lights around us have gone dark. Do we forget that the stars up there shine every day, every hour?

There are also these "star moments" in our lives: moments in which we are fully touched by the beauty of life and the abundance that reveals itself in the present moment. And there are those apparently starless times when other things slide into our field of vision and the perception of the essentials is lost.

In the dance we can express the unspeakable and let the invisible become visible. Within us there is a place that knows of this everlasting abundance.

On this weekend we will explore the glow and the richness of every new moment in motion and silence. We sense and experience life instead of just thinking about it.

Everyone is welcome, no previous experience is required.
Fee: 320 SFR. Reduced Rate for participants with little income on request. Plus costs for accomodation and meals (starting at 230 SFR)
---
Workshop Registration