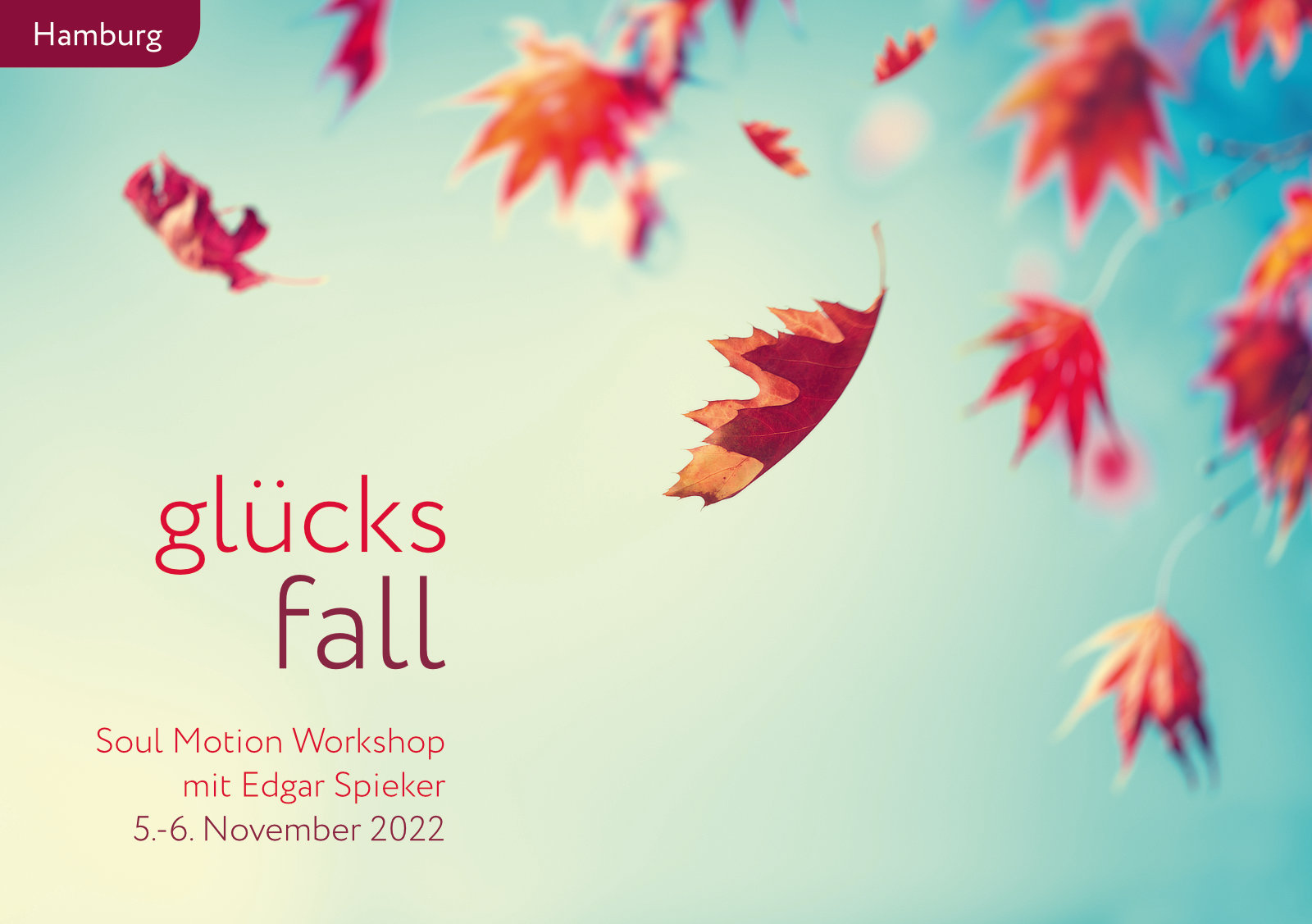 Glücks-Fall (Windfall)
5. - 6. November 2022 Sa. 11-17 h, Su 10.30-16 h
Kyodo Dojo, Mendelssohnstr. 15, 22761 Hamburg, Deutschland
Soul Motion Workshop with Edgar Spieker
Costs:

Standard Fee: 220 €
Reduced Fee: 190 €
Supporter Fee: 250 €

Note on the pricing structure:

The regular fee is the regular fee for the workshop.
The reduced fee is for dancers that cannot afford the standard rate
The supporter fee is intended for people with greater financial means. By paying a higher rate they support in this way participants with a small budget so that they can pay the reduced rate.
---
Register to the workshop