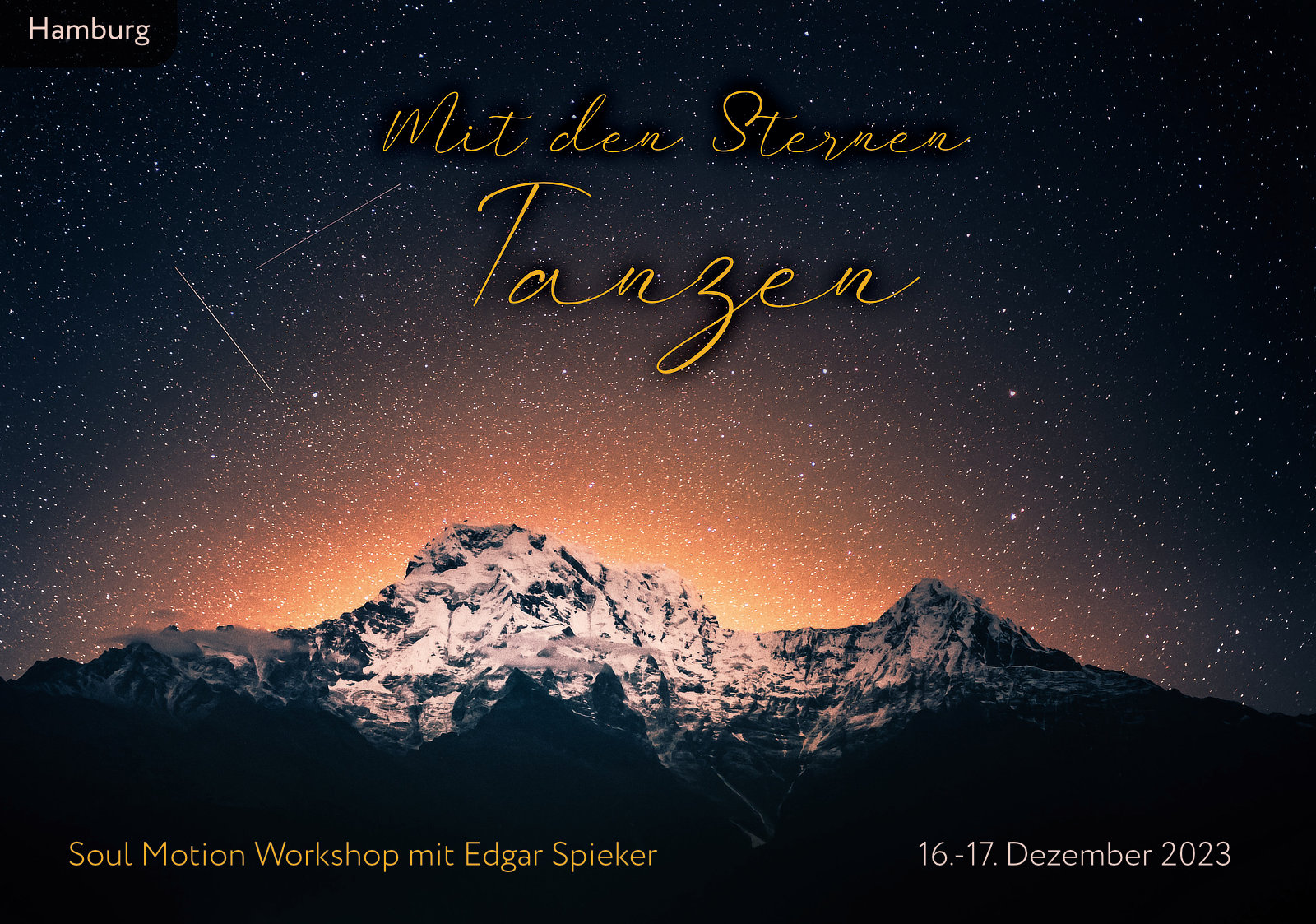 Dancing with the stars
16. - 17. December 2023 Sa. 12-18 h, Su. 11-15 h
Kyodo Dojo, Mendelssohnstr. 15, 22761 Hamburg, Deutschland
Soul Motion Workshop with Edgar Spieker
Some things seem to exist for us only when they are in view. Like the magnificent starry sky, which we gaze at in amazement when the clouds clear the view and the light around us has gone out. Yet the stars shine up there every day, at every hour.

There are also these starry hours in our lives: Moments when we are completely touched by the beauty of life and the fullness that reveals itself in the now. And there are those seemingly starless times, when other things push themselves into our field of vision and the perception for the essential gets lost. In dance we can express the inexpressible and make the invisible visible. For within us there is a place that knows of this everlasting fullness because it comes from it. This weekend, in movement and stillness, we explore the glow and fullness of each new moment. We experience life instead of just thinking it.
Workshop fee:

Standard Fee: 190 €
Reduced Fee: 160 €
Supporter Fee: 220 €

Note on the pricing structure:

The regular fee is the regular fee for the workshop.
The reduced fee is for dancers that cannot afford the standard rate
The supporter fee is intended for people with greater financial means. By paying a higher rate they support in this way participants with a small budget so that they can pay the reduced rate.
---
Register to the workshop