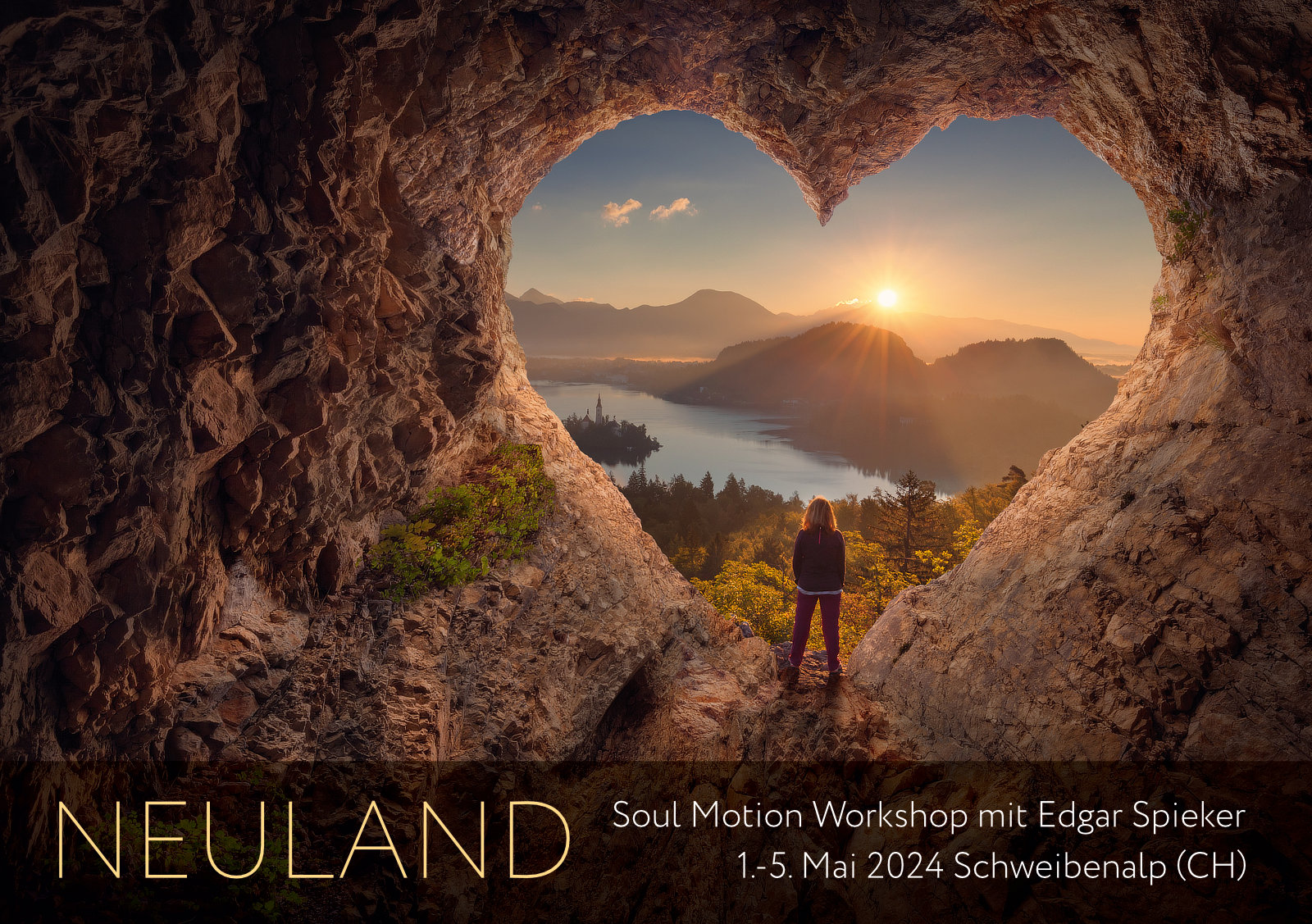 New ground - Soul Motion Retreat
1. - 5. May 2024 Wed 6 PM - Sun 2 PM
Schweibenalp, , 3855 Brienz, CH
Soul Motion Workshop with Edgar Spieker
Even if we think we know ourselves: We are no longer the same as we were yesterday. Without noticing it, we change every day, with every breath, every step and every movement. New neuronal connections are created. Cells die, others are born. Every new experience and encounter changes us as human beings.

Seen in this way, we enter new territory, both internally and externally, at every moment of our lives. What would happen if we recognized this and had the courage to take off the glasses of habit and perceive with an open mind what really is?

Dance is a wonderful opportunity to discover new personal territory. When we dance beyond the boundaries of our movement habits, we experience ourselves in all our fullness. If we look at the supposedly familiar with open senses, we discover surprising things that make us feel even more alive.

This is exactly what we practice together at a very special place: the Schweibenalp near Lake Brienz. The fantastic dance space is our refuge to listen deeply into our bodies and the newly emerging movement impulses. The breathtakingly beautiful nature reminds us again and again of the uniqueness of each moment. This workshop includes a mixture of free improvised dance, mindful movement work and moments of stillness. No previous experience is necessary.
Workshop fee:

Standard Fee: 530 EUR
Reduced Fee: 470 EUR
Supporter Fee: 590 EUR

Note on the pricing structure:

The regular fee is the regular fee for the workshop.
The reduced fee is for dancers that cannot afford the standard rate
The supporter fee is intended for people with greater financial means. By paying a higher rate they support in this way participants with a small budget so that they can pay the reduced rate.

Plus costs for accomodation and meals (starting fom 484 CHF)
---
Register to the workshop
Please fill out all the fields