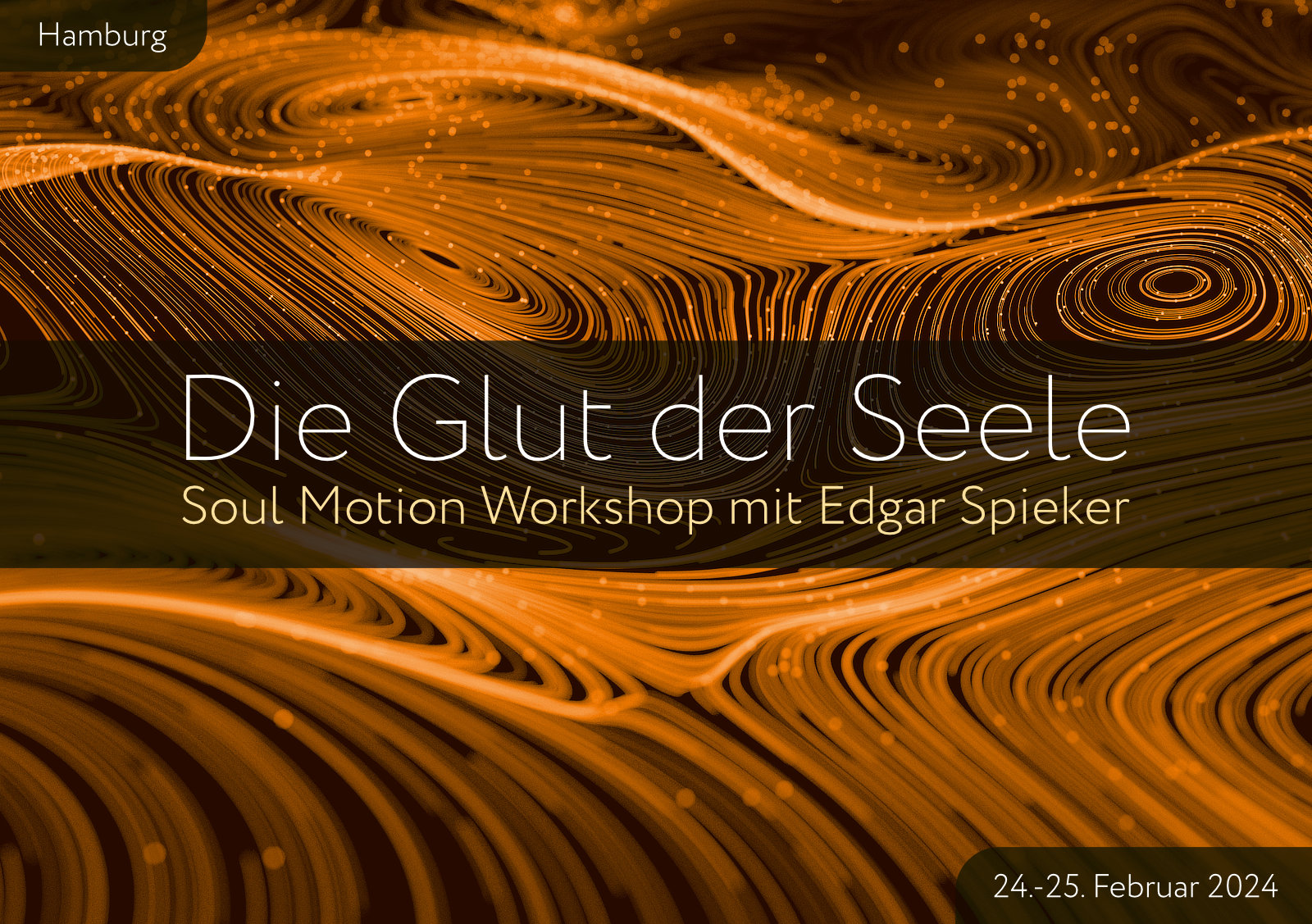 Embers of the Soul
24. - 25. February 2024 Sa. 11-17 h, Su 10.30-16 h
Kyodo Dojo, Mendelssohnstr. 15, 22761 Hamburg, Deutschland
Soul Motion Workshop with Edgar Spieker
It is a paradox. We live together in large cities with many people around us. Yet there is a growthing sense of loneliness.

Individualism and independency are highly appreciated. And for many of us life sometimes appears to be a race. But whereto?

Do we have to rush in order to become happy? Do we have to pretend that all is well when in fact we feel alone? Do we have to be strong when in fact we crave for a shoulder to lean on?

As Marc Nepo says:

Nothing compares to the sensation
of being alive in the company of
another. It is God breathing on
the embers of our soul.

At this weekend we will initiate a shift from solitude to solidarity. Through the dance we will explore ways to connect to others in a compassionate way that does not deny diversity and difference. We will practice to be seen and see with the eyes of the heart and belly. We let go of covering the cracks in our hearts because that's where the breath gets in.
Workshop fee:

Standard Fee: 220 €
Reduced Fee: 190 €
Supporter Fee: 250 €

Note on the pricing structure:

The regular fee is the regular fee for the workshop.
The reduced fee is for dancers that cannot afford the standard rate
The supporter fee is intended for people with greater financial means. By paying a higher rate they support in this way participants with a small budget so that they can pay the reduced rate.
---
Register to the workshop